2023 Camp Plan
2023 Camp Plan
Here wo go again! Last year was our practice run, had to get everything dirty to see what was going to break, EVERYTHING!! This year we're returning with everything repaired and stress tested!
On the Asura front, the goal is to make as much progress as possible this year, but to get the vehicle up and running AND complete isn't really possible. So we'll have something to look forward to next year! We do however want to get the chassis back up and running and hopefully use it for transport.
What we ARE doing! Decided to dust off an idea that Mike started with the trampolines. He setup an accelerometer and LEDs to get bounce lighting effects! Lets welcome Bounce Evolution … we're sensoring up the trampolines again and feeding that data into a race game! 2-3 Contestants jumping their asses off to get to the top of the tower. Find the game plans here https://wrongtown.xyz/bounce-evolution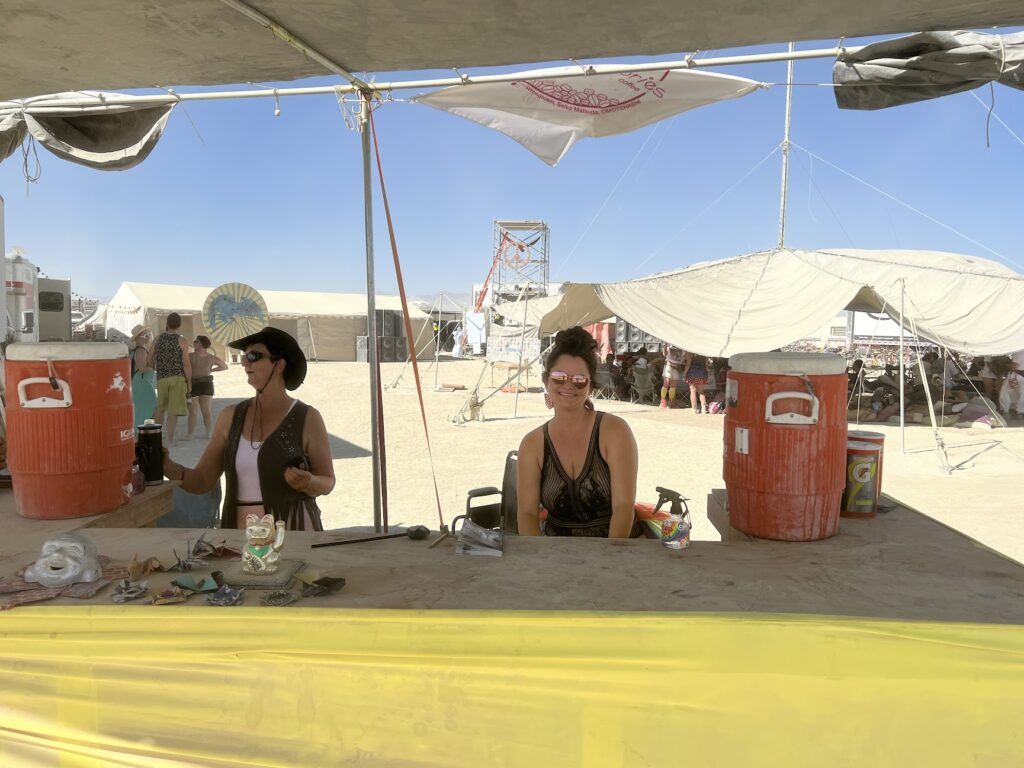 Last year with the loss of the Center Camp Cafe, Sweet Memories got swarmed with guests! Every day Seiko ran out of coffee. So this year we're increasing the shade for the bar and adding some high tops for people to hang out and chill!
And finally keep an eye out for new flags this year. Each year we have new members and each year we get new flags! Each year the frontage gets better!!
See you in the dust!!